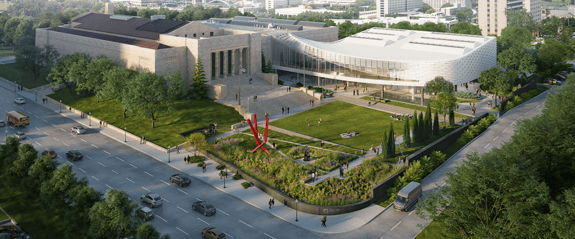 How KL&A Overcame Complexity in the Joslyn Art Museum Expansion
SDS2 customer Michael Olsen, detailing manager at KL&A, is no stranger to award-winning cultural architecture projects. His resume includes the Meow Wolf art museum in Denver, the US Olympic and Paralympic Museum, and now, the Joslyn Art Museum renovation and expansion in Omaha, NE, which won the Grand Prize for Commercial, Large Tonnage in the 2022 SDS2 Solid Steel Awards. The 90-year-old art museum closed its doors in 2022 to undergo a major renovation and 42,000-square-foot expansion.
Join Olsen and SDS2's Josh Hawley as they discuss the project's many detailing and design challenges, including a rolled grand stairway, a 40-foot cantilevered entry, a curving roof that transitions the old building to the new, steel-framed skylights, and more. Learn how Olsen and the KL&A team utilized SDS2 to:
Detail the grand rolled staircase and other challenging features

Handle reference models for concrete, roof, geometry, temporary shoring, and window walls

Collaborate with the architect to design the building's skylights

Visualize and plan erection sequences with the GC and erector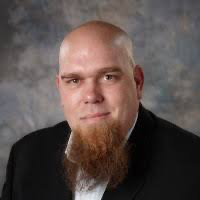 Josh Hawley | Solutions Consultant, SDS2
Josh has been in the steel industry for 16 years. During that time he has been a steel detailer, checker, project manager, trainer and a drafting instructor at a local community college. As the Solutions Consultant at SDS2, Josh is responsible for sales, customer satisfaction, and overall product awareness.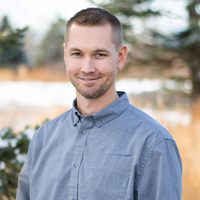 Michael Olsen |Detailing Manager, KL&A
Michael has been with KL&A for over 16 years, starting with the engineering department and now serving as the detailing manager in their Loveland office. Michael has extensive experience coordinating BIM models in SDS2, Revit, and Navisworks as well as technical expertise in steel connection design, stair and rail design, and modeling complex steel structures.
By signing up, I understand my information will be processed according to SDS2's privacy notice and I can unsubscribe at any time.