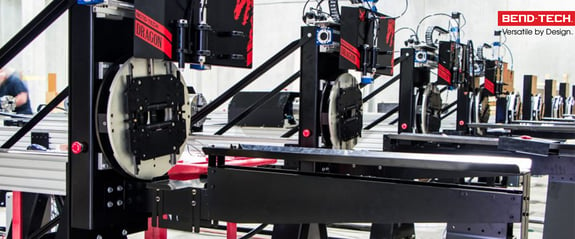 Precision Meets Efficiency with SDS2 + Bend-Tech Integration for Handrail Fabrication
Bend-Tech is one of the industry's leaders in tube and pipe cutting, helping fabricators improve manufacturing quality and production time with its versatile combination of software and CNC machines. A new integration with SDS2 Detailing software will allow users to send SDS2 model geometry directly to Bend-Tech's software for fast and accurate production. Join SDS2 and Bend-Tech in this joint webinar to see the integration workflow from detailing model to fabricated steel. We'll show you how to eliminate manual programming in the shop with a simple file transfer and walk you through the final production as we show the Bend-Tech Dragon in action.
The Bend-Tech export was developed by Bend-Tech and is available for download on the SDS2 Toolbox. Get it here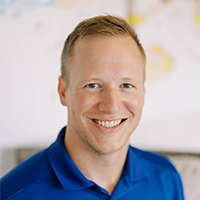 Nathan Bloch | Account Manager, SDS2
Nathan is an Account Manager at SDS2. Nate's start in the steel industry began as a delivery driver for a steel fabricator in Lincoln, Nebraska. Working his way up to the detailing department, Nate has a wealth of insight to the everyday issues faced by detailers and fabricators. Nate is dedicated to helping steel detailers and fabricators to learn about tools, like SDS2, that can help them keep up with the rapid changes and growth to stay competitive in the industry.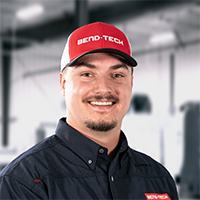 Cody Hildreth | Application Specialist, Bend-Tech
Cody is an Application Specialist at Bend-Tech. For more than four years, Cody helped hundreds of metal fabrication shops achieve top production efficiency and accuracy using Bend-Tech software and machines. Through his daily interaction with the fabricators, Cody has firsthand experience and knowledge of the challenges fabricators face and how to overcome them. As a member of a talented team of application specialists at Bend-Tech, Cody dedicates his time to ensure customers' software and machines are running at their peak performance.
By signing up, I understand my information will be shared with partners and processed according to SDS2's privacy notice and I can unsubscribe at any time.