Streamline Your Material Handling from Shop to Field with SDS2 Load Planning
What if there was an easy way to remove the guesswork from your steel loading process, minimze the number of trailers needed per project, and reduce congestion at the construction site? In this webinar, you'll learn all about SDS2 Load Planning, a simple 3D tool to help you turn building models into optimized loading maps, and catch up on the latest developments, including seamless integrations with the top fabrication management solutions. Plus, see how you can share your plans with other stakeholders and streamline your material handling from shop to field.
Watch this recorded webinar to learn:
How to create 3D load plans from any IFC 2x3 building model
How to plan your loads to minimize congestion at the site
How to use the 3D model and collaborate with project partners in Bimplus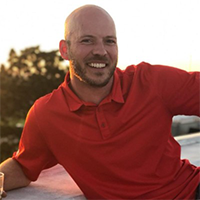 David Zabka | Detailing/Fabricating Product Manager, SDS2
David has been in the industry for over 15 years, beginning as a support representative for SDS2 and taking on more involvement in SDS2 management, sales, and development. As product manager, David helps shape our products to ensure they meet the current and future needs of steel detailers and fabricators.